Everyone wants a head of healthy, shiny hair, but not everyone can afford or is willing to pay for expensive hair treatments at hair salons. Your pantry may turn out to be a treasure trove of goodies that can help in achieving a glorious head of hair by caring and nourishing the scalp and keeping your hair soft and shiny.
Bananas
Due to the high level of potassium found in bananas, they help improve hair health and natural elasticity. Use a fork to mash one banana in a bowl, and then apply the mixture from root to tip. Leave the treatment on for 15 minutes, and then wash with shampoo. This treatment will help address dry and damaged hair.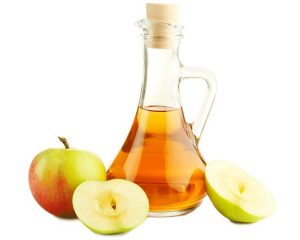 Apple Cider Vinegar
Use this as a rinse after washing your hair to help in removing product build-up. It also acts as a natural detangler and helps smooth down the cuticle of the strands, leaving the hair less prone to breakage. By using this rinse regularly, you'll be left with soft, smooth and strong hair. Mix 1 part water with 1 part apple cider vinegar and pour into your hair after shampooing. Allow to sit for a few minutes before rinsing out.
Egg yolk
Massaging egg yolks onto the scalp is not a new thing. Women have been doing this for generations to achieve beautiful, strong hair. Mix an egg yolk with a tablespoon of olive oil and three drops of Vitamin E oil for a nourishing remedy for brittle, dry or even thinning hair. Leave treatment on hair for 10 minutes and then rinse and shampoo hair. Try this once a week to ensure best results. Women have also used this to soften and condition their hair.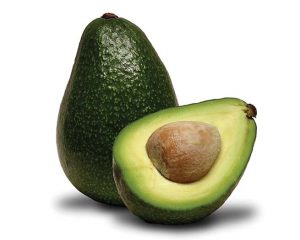 Avocado
Mash the flesh of a ripe avocado with a few drops of geranium essential oil, and apply this home remedy to wet hair. Avocados are rich in vitamins, essential fatty acids, and minerals that will help restore luster to your hair. Leave on for at least 20 minutes, then rinse several times. Repeat once a week for damaged hair and once a month for healthy hair.
Olive Oil
Apply 4 tablespoons of olive oil to hair. Massage into scalp and hair. Leave on for 30 minutes and then rinse thoroughly. For best results, leave olive oil in hair overnight for additional conditioning. Olive oil will strengthen hair and prevent breakage.
Essential Oils
Used for all manner of ailments, essential oils can solve your hair growth worries too. Choose the right oils and you can promote growth and improve hair quality by removing impurities, unblocking hair follicles and stimulating the scalp. Lavender, thyme, rosemary, cedarwood and peppermint are all good choices. Mix a few drops of these oils into your shampoo, hair mask or a carrier oil and work into the scalp once or twice a week.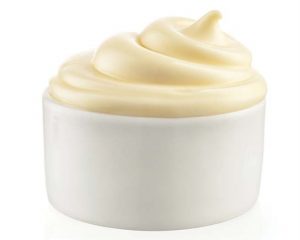 Mayonnaise
Apply mayonnaise to wet hair. Leave treatment on hair from 15 minutes to 1 hour. Rinse well and shampoo. Mayonnaise is excellent as an extensive mousturising conditioner.
Potatoes
Potatoes are perfect for encouraging hair growth. Place three potatoes in a juicer and extract all of the juice. Then, add that to 1 egg yolk, a little bit of water, and a teaspoon of honey. Apply this mixture to damp hair. After waiting for 30 minutes, wash it out gently with warm water. It is best to undergo this treatment once a week for numerous months. This is one of the most effective home remedies and it is quite easy to do. You are sure to see results after a few weeks.
Massage Your Scalp Every Now And Then
Scalp massages with a good oil not only encourages hair growth, but gives you a healthy, shiny head of hair! Massaging helps to stimulate hair follicles and improve blood circulation in the head. Using firm but gentle pressure, rub your scalp in small circular motions with all five finger pads. Never scratch or use your nails as this can disrupt the hair follicles and even potentially lead to infection from bacteria underneath your fingernails.
Here's A DIY Hair Oil Recipe You Can Try:
50ml Neem oil or Coconut oil
12 drops of Lavender essential oil
12 drops of Geranium essential oil
6 drops Rosemary Essential oil
Combine all the ingredients and keep in an amber glass bottle. Use 10-15 drop each time for a relaxing, nourishing hair treatment.