Tired of 'ploughing through' regular breakfast oat mush? Rediscover an entirely exciting new way to enjoy the nutritional benefits of oat-eating. The healthier way for a more energized you!
With Radiant Organic Rolled Oats, you gain from the organic advantages in this highly acclaimed product which has garnered the Brand Laureate SME Most Valuable Bestbrands Award-winning for Wellness Organic Food Solutions! These Australian-grown organic whole grain oats are of premium quality, great tasting and high in nutrition and fibre content, all towards sustaining the health of both heart and body.
Fibre has been recognised for outstanding benefits, including cancer-reducing qualities. In addition, fibre also assists in managing digestive problems while addressing heart disease issues. Radiant Organic Rolled Oats contain 55% soluble fibre, 40% insoluble fibre, protein and 7 vitamins.
Plus, these oats are carefully grown, employing environmentally friendly organic farming methods. Fundamentally, soil which is rich and fertile plays a vital role in growing exceptional quality oats. And Australia boasts of such vast, expansive soil, notably at its South Eastern and Western Victoria regions.
These Australian Organic Oats are grown using environmentally sustainable cropping programs, engaging the development and interrelationships of soil, plants and animals, all within a self-sustaining system. Focus is on using green manure and compost minus damaging chemical fertilizers including super-phosphate, urea, sulphate of ammonia. Also excluded are synthesised chemicals such as pesticides, weedicides and fumigants from being applied to the soil and plants. The bountiful result- splendid plump oat varieties created via a combination of clean air, water and soil! To sustain freshness, state-of-the-art technology is used in the processes of dehulling, milling and silo storage. The oat harvest showcases oats of perfect flake thickness, so nutty and chewy.
Radiant Organic Rolled Oats are certified 100% organic by NASAA Australia, while meeting the HACCP food safety and quality management system. Moreover, the Radiant Code repacking facility has been accorded organic certification by BioGro New Zealand and MYORganic Malaysia, plus JAKIM Halal certification.
The advantages of consuming soaking oats are diverse, including:
Soaked oats are easier to digest
The nutrients are maintained intact
Soaked oats contain higher resistant starch
These oats simply taste better!
It is much easier to prepare
1. Digesting oats is now a breeze!
Soak your oats in milk or yogurt. Thereof, the starches break down slowly and the natural phytic acid is reduced. In fact, 'soaking' is similar to 'long-cooking', creating edible, tasty oats for easier digestion
2. Maintain those nutrients!
Soaking prevents the risk of eliminating nutrients and fibres caused by cooking, whereby the fibres and nutrients actually stay intact, all for optimum vitamin and minerals absorption
3. Gain from higher resistant starch!
Resistant starch abounds in cooled starches, as against hot, cooked starches. Keep insulin levels low by consuming cooled starches. In essence, soaked oats is ideal for weight management and dieting
4. Soaked oats are simply tastier!
Simply soak oats in milk and voila! Your oats are more delicious, chewy and yummy!
5. Preparation is 'easy peasy'!
No cooking is required with soaking, and less time is needed! Simply prepare it overnight while you sleep, it takes just 2 mins to do so! Then place into fridge and in the morning, remove, with no heating or cooling down needed – it's so simple and fast!
Insist on organic oats – stay clear of pesticides and other sprayed-on chemicals. Eating whole grain oats also evens out any rise in blood sugars as these gluten-free oats also contain antioxidant compounds.
Be thrilled as you try out these healthy recipes, courtesy of Radiant Whole Food: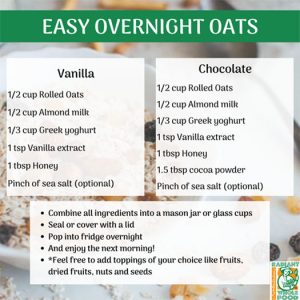 For more info, visit their website, Radiant Organic Oats page,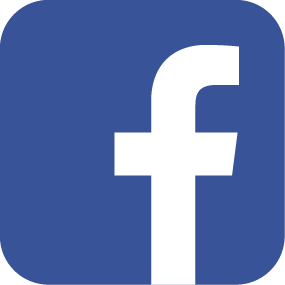 Facebook  &
Instagram.