While the act of sanitising our hands isn't a new thing at all, it has of late become a necessity, especially during the absence of soap and water.
The COVID-19 pandemic has affected everyone in more ways than we could have imagined before, prompting us to keep our hands clean at all times to reduce the chances of getting infected.
As the number of COVID-19 cases as well as victims keep rising, we are constantly being reminded of all the crucial steps that we need to take to help ourselves as well as others around us. The virus, though deadly, is not unstoppable. To put it in simple terms, it can be destroyed by dissolving its fat membranes and this can be done either by means of proper hand washing using soap and water. As it's not always possible to access soap and water, it's crucial to have an effective hand sanitiser on standby. With so many choices of hand sanitisers out there, especially now, how will we know which will be the best for the job?
Our Editor, who has done some research on hand sanitisers, has tried countless brands out there. In the end, she has narrowed her choice down to one. Before we find out more about her choice, let's see why many hand sanitisers in the market may not be helpful at all in helping to kill the virus, if it just so happens to be on your hands!
The idea of using a hand sanitiser is to get your hands clean as if you had washed it with soap and water. Soap dissolves the fat membranes of viruses (even the COVID-19 virus!) and water serves to wash it away. With proper hand-washing techniques, we'll be able to keep our hands clean and reduce the chances of getting infected when we inevitably touch our eyes, nose or mouth. We may not realise it, but we would have already touched our faces dozens of times today without even realising it!
For a hand sanitiser to be effective against viruses including the COVID-19, it should contain the right ingredients in the right proportion, with the main ingredient being alcohol. It has to contain no less than 60 percent of either ethanol (ethyl alcohol), isopropanol (isopropyl alcohol) or a combination of them, to be truly effective against viruses. Even the World health Organisation (WHO) recommends alcohol-based handrubs (hand sanitisers) as the best known means for rapidly and effectively inactivating a wide array of potentially harmful microorganisms on the hands.
So now, we have a really good reason to choose carefully and intentionally!
An effective, caring & convenient solution
Remember when we mentioned that our editor now has one specific choice? That particular product is the SULUSSO Hand Sanitizer and she has a few reasons behind her special pick. SULUSSO Hand Sanitizer is firstly, a KKM approved product and a SGS certified product. It is made up of 75% Ethanol Alcohol, which is perfect for eliminating 99.99% of germs, bacteria and more importantly for now, viruses. There is obviously a sense of confidence as well as protection after each use. Also, unlike the ones she has tried before this, she had this to add: This product does not dry out my hands, even with regular use!
It's worth taking note at this point that there is a very good reason to prevent your hands from getting too dry, and it's because overly dry skin tends to get cracked and even bleed, allowing germs and bacteria to enter the skin. This makes it susceptible to infections. But then, don't most hand sanitisers tend to be drying, especially with a high alcohol content?
Well, with Sulusso, the secret is in the expert combination of additional ingredients. We're talking about hydrating microbeads encapsulated Vitamin E as well as moisture-restoring Aloe Vera, both well-known even in high-end beauty products. SULUSSO Hand Sanitiser also contains Green Tea extracts which act as an antioxidant and anti-inflammatory agent. These are important additions that keep the skin healthy, strong and fully protected.
In short, SULUSSO has formulated a hand sanitiser that is not only effective against viruses, but it also has a soothing effect that keeps our hands feeling and looking healthy!  With no rinsing required, and no sticky feeling left behind, practicing good hygiene, according to our editor, is now a joy!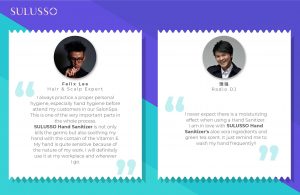 Shopee Promo (Get RM12 off)
Get SULUSSO Hand Sanitizer at RM12 off when you shop at Shopee with this special promo code:
SULUSNA12
Redeem this offer by saving the promo code in your Shopee account at <My Voucher>
*Voucher will be applied automatically during checkout
Head over to Sulusso's Shopee Product Page now!
Hurry! Limited to the first 500 pax. Offer ends on 31st July 2020
For more info, visit their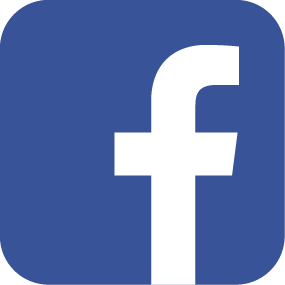 Facebook
 Instagram
*FREE Shipping (West Malaysia)