The current Covid-19 pandemic has brought a fair share of problems, to say the least!
Besides wreaking havoc in the financial markets, economies and the employment scenes, the health sector has been hardest hit with endless efforts to contain, treat and hopefully to expediently discover an effective vaccine. And certainly its far-reaching effects have even not been fully realised to date.
For those of us still in good health, we may be affected in yet another way –'Maskne'! Maskne (acne mechanica, according to dermatologists) is a coined word derived for the words 'mask' and acne' and it is a skin condition which has emerged. Indeed it has been mandatory to wear a face mask every time we exit our homes into a public area. And as a result of the daily and prolonged wearing of these virus protection masks, one's face shows unwanted acne outbreaks on the cheeks, nose bridge and chin. Sweat, heat and friction generated from the mask onto the skin lead to irritation, causing acne. Breathing for hours into this mask deposits humidity, creating a breeding ground to 'germinate' acne. Moreover, the friction of the mask may contribute to blocked pores and blackheads.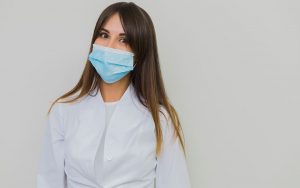 But all is not lost – there are workable ways to combat Maskne as follows:
1)  Wear a Clean Mask daily
Disposable face masks are truly affordable nowadays (especially those purchased online) and as such, changing face masks regularly should not be an issue at all. Wearing a used and dirty mask would only increase the incidence of Maskne. If one prefers a more 'fashionable' reusable mask, do wash them regularly, preferably in hot water. Then to dry in direct sunlight so that germs may be killed before reusing.
2)  Have Needed (but legal) Mask Breaks
With effect from Aug 1, the rule has been issued to wear a mask at all times when one is out in public areas, especially in crowded places. However, you can give your face much-needed breaks especially when you are driving or when at home.
3)  Reduce Stress & Get Deep Sleep
Admittedly, the pandemic has created much anxiety and stress among many. Breakouts and other skin conditions have thus been on the rise as a result. So you need to 'take it easy', pamper de-stress yourself accordingly. Taking a healthy, balanced diet and sleeping well will certainly reduce stress levels and improve skin conditions.
4)  Prior to wearing the Mask, Clean your Face
JF Skin offers easy and effective skincare solutions to keep Maskne away! JF Skincare Anti-Acne Soap (Face & Body Care) is formulated from pure pharmaceutical grade sulphur which has been widely trusted as a natural, safe and effective ingredient to prevent, combat and acne. Moreover, the sulphur content form this gentle soap provides soothing relief from acne, blackheads and clogged pores via its Keratolytic effect which eliminates dirt and excess oil.  A delightfully comforting antiseptic way to cleanse your face, chest, shoulders and other body parts with acne.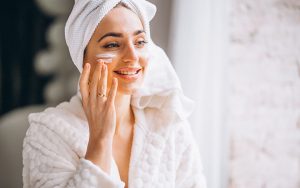 5) Acne Spot Treatment to the Rescue!
If you already have Maskne, you may wish to follow up your cleansing regime with JF Acne Relief Sulfur Spot Cream – a trusted and excellent acne spot treatment. That's because cleaning is insufficient to address the acne problem. JF Acne Relief Sulfur Spot Cream stops further acne growth by exfoliating dead skin cells, averts clogging of pores and prevents blemish formations. It is ideal for long-term usage, being formulated with sulphur of high pharmaceutical grade purity. And no fear of this cream being visible on your skin, as it is almost invisible when applied. Perfect for use on-the-go!

It is a general hope that the pandemic will pass sooner rather than later. In the meantime, you and JF Skin Solutions together will keep Maskne at bay!
For more details on products in the JF Skin Solutions range, just visit their Facebook page.